Fire Districts
Fire Organizations offer many unique characteristics and the James Vincent Group (JVG) has a detailed understanding of the intricate environment offering a service based around our expert knowledge of this niche setting. JVG provides services that are independent to the District while creating a collaborative process with the District Administration and Board. Using our vast accounting, consulting, fire and EMS experience, combining it with our customer focused philosophy and independent position allows us to drive organizational efficiency, accountability and long term financial sustainability. We provide best fit solutions that incorporate various services:
Independent monthly financial review
Expert support and guidance
Review existing financial processes and provide tailored recommendations
Monthly financial reporting and cost trend analysis
Preparation of financial reports for Board analysis
Analyze and review past and current trends to help protect our clients financial future
Preparation of annual budget
Full audit support
Discuss and document strategic vision and sustainable financial strategies
Ambulance revenue and cost report (ARCR) preparation and analysis
Establish accounting processes that follow industry standards and generally accepted accounting principles
---
EMS & Ambulance
EMS organizations and municipal organizations continually strive to provide the highest level of EMS and Medical transportation services to the community they serve in the most efficient and effective way possible. This becomes difficult in the complex and volatile EMS and Medical Transportation services environment.
In each of our EMS and Medical Transportation projects our teams experience is based around three main areas of focus – Fire, EMS and Finance. This multifaceted approach allows our consultants to be paired with our clients relevant department. Each consultant brings a wealth of knowledge from their individual careers and, as a team, provides an unrivaled amount of proficiency to assist each client. Our experience has shown that close collaboration between our team and the client create an environment most conducive for success. To help drive this collaboration, our team of consultants will communicate with our client's leadership throughout the process. We will help guide decisions, identify priorities for the initiative, and can help build and maintain support for the project.
Local Government
We understand the challenges facing municipalities and special taxing district governments – how to provide higher levels of service with less. Our clients rely on JVG to provide them with the information needed to make decision based on independent and objective accounting and consulting expertise. We tackle your issues head on with customized strategies and practical solutions that allow you to meet community needs while delivering services effectively and efficiently.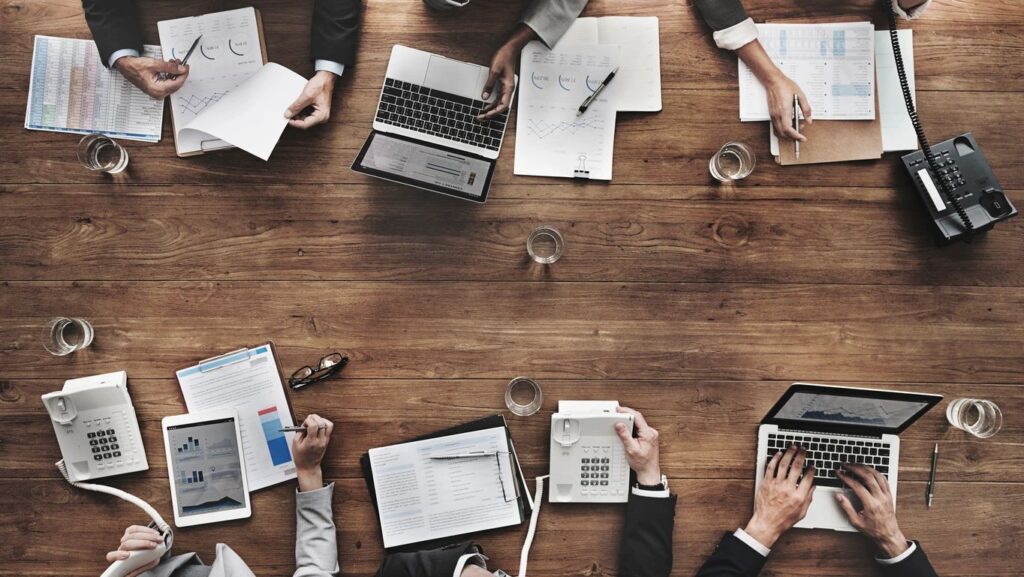 For Profit & Non Profit Businesses
From start-ups to established enterprises, businesses rely on accurate and insightful financial information in order to make educated decisions that drive profitability and capitalize on new opportunities. JVG's accounting services steer you closer to these goals with accurate record-keeping and reporting as well as a thorough exploration of past and current trends and the development of reports based on trend analysis.
JVG is focused on tailoring every engagement to the needs of our clients. Some of our clients understand the importance of having an expert accountant but also understand that their workload does not justify a full time resource. For these clients we provide the expertise required while meeting their budgetary goals. Others identify the need for a full time resource but prefer the ease of using a JVG resource in the position. For these clients we provide a fulltime resource who reports to JVG. This allows our clients to avoid the time consuming reality of finding and hiring a qualified candidate, avoid the extra staff needed to manage the resource (this is done by JVG) while knowing that a full time resource is guaranteed during the time of the engagement.
Establishing accounting processes that follow industry standards and generally accepted accounting principles (GAAP) is a critical component to all businesses. Whether it is a startup looking for a stable base to build upon or an established business searching for processes to help provide accurate financial information JVG works closely with our clients to provide tailored processes that follow GAAP. Our tax and accounting services include bookkeeping, payroll, and tax.